Testimonials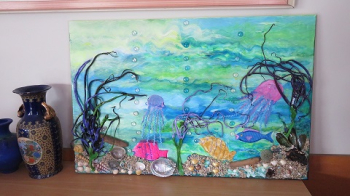 Hi My Name is John
Hi, my name is John and I've been receiving support from Goodwood Park for the past two years.
In that time, Goodwood Park has supported me to go from someone who had no experience with computers to now being very capable independently. My support worker encouraged and supported me to attend computer lessons at Waitakere Literacy. They then successfully supported me to explore getting my own laptop, which has opened up a whole new world for me.
Another area of my life I have had support with is establishing my garden. The support worker supported me to visit garden centres, Waitakere Refuse and Recycling Centre, and CCS Gardens in Royal Oak to get ideas and to purchase low cost gardening supplies. In my garden, I have silver beet, cabbage, pumpkin, strawberries, broccoli, tomatoes, passionfruit, and capsicums, and I have learnt about companion gardening with flowers to keep down the garden pests and attract the bees. Having my own garden occupies my time, saves me money, and makes me feel good about what I've achieved.
I am grateful for the support I have received from Goodwood Park and look forward to support with my latest venture: building a chicken coup and having six hens for fresh eggs.