The Aim of our Services
The overall aim of our community services is to support clients to live independently in the community of their choice, to enhance their wellbeing and ensure their safety.
We have included some useful links for families (below) to assist you in finding more information about supports and services that are available nationwide.
Living my Life
The following principles reflect ACC's commitment to supporting clients to gain and maintain a greater level of participation.
Person directed – E Anga ana ki te Tangata
The person has choice and control about supports and providers needed to facilitate participation in their chosen roles and activities.
Whole of life – Te Oranga Katoa
The person's supports are tailored to encompass the changes in roles and experiences that take place across a person's life journey.
Connectivity – Nga Tuhononga
The person's supports focus on engagement and the supports are provided in the communities that are meaningful to the person and their family/whanau
Embracing diversity – Te whakanui i te matahuhuatanga o te tangata
The person's supports are tailored to recognize and respect their own identity and diverse values and the values of there family/whanau and community
Citizenship – Te manaporitanga
The person has self-determination that supports their full participation, inclusion and leadership in life, as a citizen.
__________________________________________________________________________________
4 components to this ACC funded contract which supports you to achieve your goals and dreams.
Facilitated Pathway Map
Exploring and creating what your life journey looks like:
Who are those people important to me? e.g.: family/whanau, friends, pets.
What life roles are important to me? e.g: employee, parent, caregiver
Where is my life journey taking me? eg: exploring employment options, researching family culture, achieving a sporting goal
Map could be visual, oral, tactile or a combination – whatever works for you.
The completed map is something that you will be proud to call your own and reflect the real you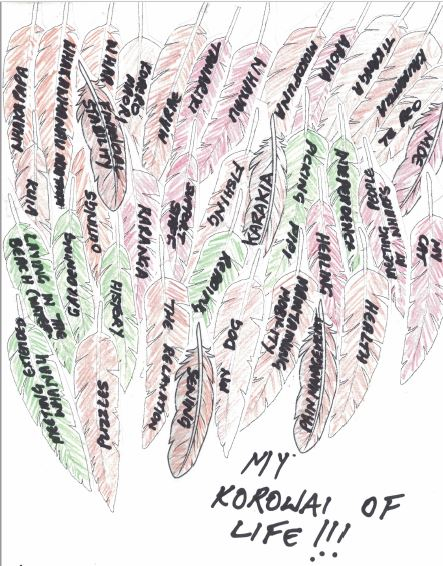 Independent facilitation
Support to identify:
Where is my community of choice?
What do I need to access in my community? Eg: education, fitness opportunities, budget support,
What information do I need to make decisions about my supports within my community?
How do I choose the supports and providers I need?
Tailored Supports
Support to achieve:
Learn new skills
Try new things
Explore new communities
Grow in confidence
Develop independence
Achieve your dreams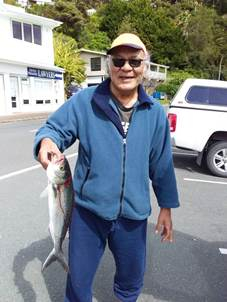 Vince has embraced having support, particularly enjoying outings to local beaches to go fishing and gather kaimoana. Vince is always mindful of his extended whanau and elderly neighbours, and will share his kai with them on returning home. Being able to "hunt and gather" his own kai is vitally important to Vince, and also aids in reducing his shopping costs.
Coaching to Self-Manage
Support to choose:
Are you ready to self-manage?
Your own support services
Your own staff/providers
Manage your own finances
---
---